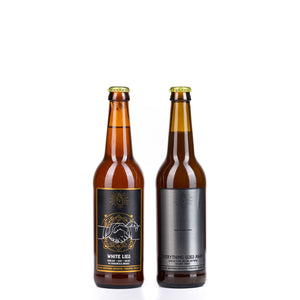 Two incredible beers from the team over at Blood Brothers!
Includes:
Blood Brothers - "White Lies" Grape Ale
Blood Brothers - "Everything Goes Away" 
 ---
All local delivery orders placed before 12:00pm on Friday will be delivered on Saturday between 12:00 and 5:00.  Someone must be home to receive the order.  Legal ID and proof of age will be required.  If there is no one home or if ID cannot be verified, the order will be held at Tomlin Restaurant (202 ½ Red River Rd.) for pickup at you earliest convenience.  Orders cannot be left if the receiver is intoxicated.